The Beauticians Wand
Workshops & Boot-Camps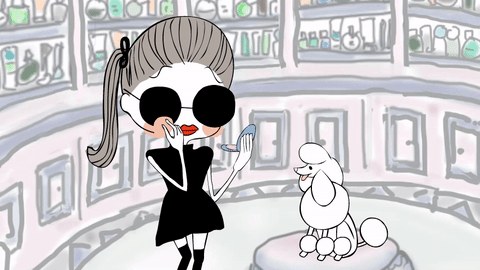 Here comes the bride.....
The count down has started to your big day!
Get ready to start thinking beauty routines and makeup visions for the big day.
Organize your diary and get the timings right.
Excellent beauty treatments and products advise and pre bridal and survival products for the big day!


Enjoy light refreshments.
Free bridal survival kit & checklist to take away.
10am-4.00pm
Mums Beauty Essentials
Being a mum is one of the busiest jobs in the world, you are on 24/7 and time for yourself is scarce but it is worth every minute.

covering changes to the skin during and after pregnancy and how to get your essential beauty maintenance into your busy scheduled.
Safe brands for use during pregnancy, ingredients to avoid and excellent salon treatments available and for the busy mum fantastic fast solutions to your beauty routine.
Meet other mums and mums to be and enjoy some light refreshments.

Debs Beauty Bootcamp
The big day is coming around..... Graduating the school and moving on to college and the future! but first its time for the party of the year your Debs.... This beauty bootcamp is designed for you to learn about skin care routines, tanning dos and do nots, get inspired with nail design, and make up trends to find the perfect look for your debs. Look at budget beauty options or professional beauty services to achieve your beauty goals. Create a vision board of your look and get your make up booked with a professional.
Includes a goody bag, cert of graduation from debs beauty bootcamp and light refreshments.
4 hrs

10am- 2pm

Click Here To Contact Us
Teen Beauty Survival
Being a teen isn't easy! there is so much to learn and its not all academic, what about how to look after your skin properly or apply make up
correctly? this is life lessons in basic grooming and skin health to stand with you wherever your future brings you.

Get a free skin assessment to help you know your skin type or condition.
Learn how to clean, hydrate and nourish your skin correctly and how to choose the right products for your skin type.
Learn how to apply sunscreen and why we do it every day.
Make up basics , rules and guidelines and how to apply .
Mastering the day time look while being on trend.


Includes a goody bag to take away,
a certificate of teen beauty survival and light refreshments.
3hrs

10am-1pm


Beauty Virgin
Notices of beauty join together for a day of beauty know how, facts and tips with a beauty expert with a passion for all things beauty!
Skin, makeup and nails everything you need to know to survive the beauty halls and navigate to the correct products.
10am-4pm
Includes a certificate of graduation from beauty virgin to beauty savvy, goody bag, and light refreshments on the day.

Click Here To Contact Us


More coming soon...................