I visited the wondrous and iconic Brown Thomas cosmetics hall this week, somewhere i used to work myself in the early days of my beauty career.
It is so beautiful and glamorous that in remembering the feeling i proceeded to put on my Sunday best and an extra layer of makeup to avoid feeling intimated by the gorgeous sales assistants.
I walk in the doors breathing in the wonderful array of aromas and scents that transport me back to a time long gone when ladies where ladies and men held doors- and still do at Brown Thomas, there is a friendly and smartly dressed gentleman at the doors.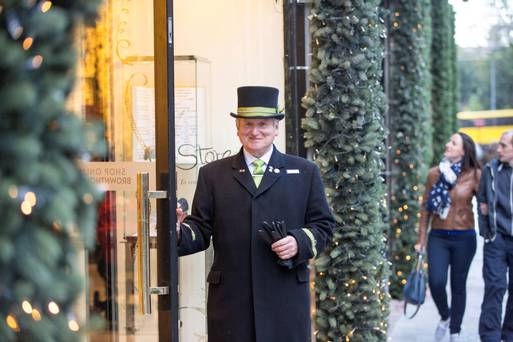 I walk through the maze of counters like a child in a candy store with the excitement of Christmas morning.
The floor is packed full of prestigious and famous brands with innovative products and a rainbow explosion of colors and shades that would leave any beauty fan dizzy!
The fusion of old world ambiance and modern stylish surroundings takes on an energy of its own, people buzzing around drawn in by the magic of it all and dazzled by every corner.
The staff are perfectly polished and on their toes to assist customers on their shopping journey, providing excellent customer service and care. Yes sure their was an air of posh but Brown Thomas is a five star store that attracts people who like the best service and a shopping experience and so that is to be expected.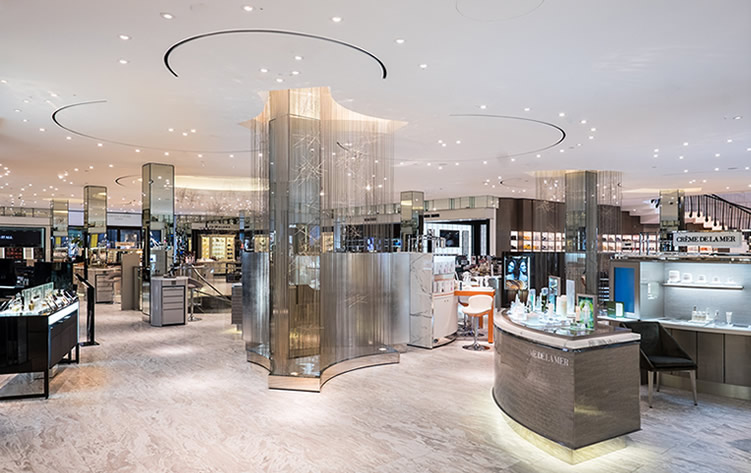 I am a more price conscious customer than most that visit the store but i love the sense of luxury and style the cosmetics hall offers and the value products cost the same as anywhere else.
The cosmetics brands are not charging more because of the high service level or deluxe surroundings at the store so even for someone like me looking for value and price conscious i can enjoy the finer experience if i want by stepping inside the doors of this cosmetics hall heaven.
I popped into the Browns Cafe located on the lower floor for a coffee before one more stroll through before leaving the store a bag or two heavier.
If you are in need of some makeup and looking to make a day of it i recommend Brown Thomas Dublin cosmetics hall as a must visit- you wont regret it! also if your like me you might enjoy a visit upstairs to the shoes too.....
Thanks for reading- Happy shopping! x