Shopping Trolley Skincare
In a world on the run, rushing from home to work and everything in between the shopping isle is turning into our beauty hall, but whats in your trolley and just how effective is it?
There is no doubt that shopping for your beauty and skincare items in the supermarket is quick, easy and very affordable.
The most important thing to remember is when picking up skincare in a supermarket is there is no brand expert in store or beauty professional at hand to advise you on the best application or which product will suit your skin type or condition.
You could well be picking up a product that isn't suited to you or that has a particular application technique that you wont be advised on, this means the chances of a reaction may be increased particularly if you have a sensitive or reactive skin type.
So its really important to read the packaging and directions contained within the box and scan over the ingredients to ensure there isn't anything you have any allergies to contained with the products.
As a skin therapist and professional therapist i know every skin is different and reacts different to various products. Your skin is the largest organ in your body and requires the up most care its the one thing you where everyday and that changes everyday due to both internal and external factors.
I recently tried out some supermarket skincare products to see just how effective they where on my skin- check out the reviews below.
Supermarket -
Aldi

Brand-
Lacura
Product Line-
Restorative
SOY
Value-
Exceptional
Results-
All the products had a pleasant aroma, textures where nice and they felt comfortable with the exception of the day cream for me.
Products-
I purchased the following items from the restorative soy line: Day cream with built in spf 20 (brilliant to have a good spf built into your day cream for extra protection) and night cream along with the serum. I paid under 10 euro for all 3 items.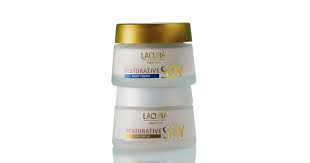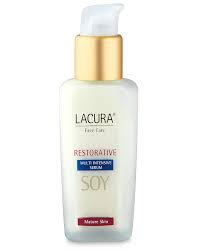 The night cream-
Beautiful aroma, rich creamy texture and lots of hydration giving a smooth finish still using this one.
The day cream-
Too light for me, i put 2 coats on to try and increase the hydration but it lead to under surface congestion so i discontinued use after 2 days.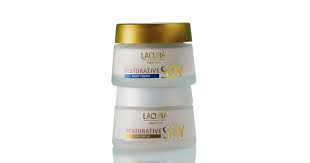 Serum-
Felt light an don greasy , absorbed easily. This one had received great reviews online and won an award so i was excited to try. The smell was a bit like soap but smelt clean and fresh, texture was very fluid like an emulation rather than a serum. Very hydrating could be used day and night with your moisturizer, still using this one, i liked it but haven't seen very visual improvement on the skins surface yet.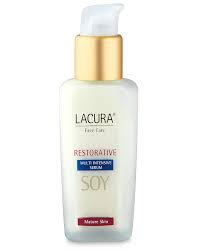 Recommendations-
I would say if your looking for a product to get the job done these products will do it in terms of features but when it comes to results i personally didn't see amazing results visually on the skins surface. I am a bit of a skin nerd and i love ingredient technology and percentages etc as well as dramatic results but if you are happy to get something that feels nice and does the job for a very low price mark then these products will be a great buy for you.
Till next time my beauties X