"Real beauty is inside and cannot be applied to the skin"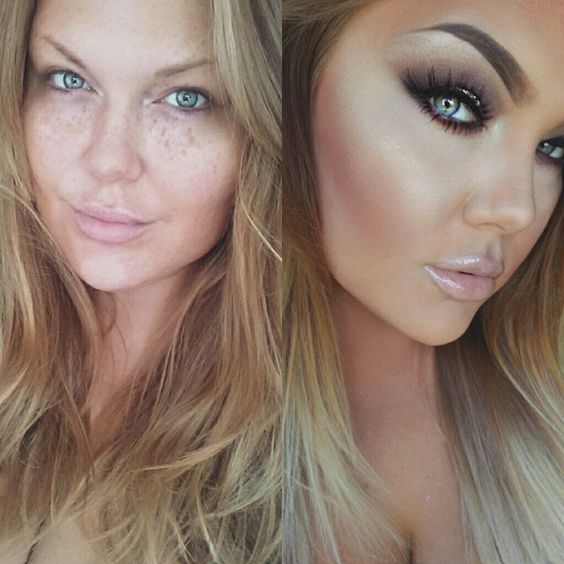 As a mother to a naturally beautiful almost 4 year old daughter i have started to think about what real beauty is and what id like her to grow up to believe real beauty is. I want her to know that real beauty cant be found in filters, extensions, augmentations and excessive contouring and makeup.
I want her to understand that real beauty is a way of life and that it comes from the way we act and what we radiate from us as human beings. I want her to know that even though the beauty industry is her mums career that you cant apply beauty from a product bottle, what i do is help enhance natural features and help confidence i do not create beauty as a beauty professional, i just help highlight it.
Lets all embrace real beauty and love ourselves a little more, lets stop focusing on the flaws and celebrate the wonderful, unique and quirky beauty that is in each of us.
So what is real beauty?
Beauty is Confidence-
Believe in yourself and your abilities and stay true to who you are, In having self confidence you will inspire others to bring out their inner beauty to met yours.

Beauty is Respect-
Respecting yourself and your body and that of others. We all deserve to be valued as human beings, we enter and will leave the world the same way.
Beauty is Well being-
Eat to fuel your body and feed your skin and exercise to strengthen your body and keep healthy, being well and nurturing your mind and body will bring a beautiful healthy glow.

Beauty is Knowledge-
Ask why and learn every day, learning and education will open your mind to many possibilities and solutions, knowledge is smart and smart is beautiful no matter what age you are.
Beauty is Kindness -
Be kind to those around you both near and far, kindness will bring warmth to your heart and shine through your soul.
Beauty is Happiness -
Loving what you do and doing what brings joy to your life will bring a smile to your face, and a smile is the most beautiful thing you can wear.
Beauty is Love-
Love yourself and accept love in your life because it is the highest vibration in the universe and most valuable commodity on earth and the look of love is one of beauty and grace.
Beauty is Gratitude-
Be thankful every day for the good in your life and all the beauty that surrounds even on a bad day-the more thankful you are the more beautiful you will become.
Till next time my beauties x